Buy Classroom Books in Bulk

Up to 55% Off Retail!
Free Shipping. 3 Million Titles.
Brand New. Never Used.
Search Our Catalog
Order minimums: $100 / 25 copies per title
Buy Classroom Books in Bulk

Up to 55% Off Retail!
Free Shipping.
3 Million Titles.
Brand New.
Never Used.
Order minimums:
$100 / 25 copies per title
Search Our Catalog
20,000+ Schools and Educators Nationwide Choose Us!

Our Customers Say It Best!
"Our books are delivered in full, on time and you can't beat their prices. Buying from Bulk Bookstore has been such a relief compared to other suppliers we've order from in the past."
"Bulk Bookstore gets an A+! Their service is awesome and they deliver on-time, which is important when classroom materials are needed."
Get Ready To Be Wowed!

Lowest Prices, Guaranteed
We believe that when you buy more,
you should pay less.
Our Price Match Guarantee says it all.

Free Shipping
Never pay for ground shipping, ever.
Orders deliver in 4-10 business days.
Helpful Humans
Our Book Specialists are
experienced and responsive.
Chat with us now!

Low Minimums
Our minimums are low to
accommodate our specific customers.
25 copies per title. $100 per order.

3,000,000+ Titles
Our online catalog includes
thousands of book titles and
we have access to millions more.

Payments Made Easy
Pay online with a purchase order,
credit card, PayPal, or check.
Sales Tax Exempt? Learn More
Our Team Is Your Team

Devon Wright
Sales Manager
Whether she's teaching yoga, dancing, hula hooping or exploring nature, Devon brings a joyful spirit and openness to everything she does. Helping our customers support literacy, education and personal growth through books fits Devon like a glove.

Mike Williams
Sales Director
As a founder of Bulk Bookstore, Mike's passionate leadership continues to drive our success. In fact, passion extends to everything he does... from swinging a golf club to rooting for his favorite team to working tirelessly to do whatever it takes to earn a customer's loyalty. Our team counts on Mike, and you can too.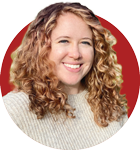 Kelsey Pargeter
Customer Experience
You're in the best possible hands with Kelsey! Kelsey's radiant smile and magnetic personality brighten every room she enters and everyone's day who is lucky enough to interact with her. If you're lucky, in addition to great customer service, Kelsey may even sing you a song.
Searching for class sets of books for your preschool, kindergarten, elementary, middle or high school classroom or library? You've arrived on just the page to help you with this quest. Discover Bulk Bookstore, where thousands of teachers turn for all their classroom book needs and so many call the best place to buy books for a classroom. Order chapter books, novels, bilingual books, dictionaries, picture books and more with ease. Browse our extensive online catalog to get started.
Our catalog of more than 3 million titles includes every current bestseller, every popular author, and every classic novel. You have come to the right place if you are looking for book sets for the classroom and classroom library books of 25 copies or more. From top-selling novel sets for classrooms to a wide variety of Shakespeare titles and other classroom classics, Bulk Bookstore is here to make YOUR life as an educator easier!
So, what sets Bulk Bookstore apart from our competition? Our awesome team, of course! Our experienced Book Specialists are always on deck to assist you in any way that they can, overseeing the order process every step of the way. Need a recommendation on popular class set titles? Expedited shipping? Whatever questions you've got, our Book Specialists have the answers. Get to know us by connecting via live chat, phone or email.
Ordering a class set of books from a site like Amazon can be a hassle, but Bulk Bookstore makes it easy as A, B, C. We happily accept school purchase orders, provide our customers with flexible payment options, and deliver all of your sets of books for classrooms within a single shipment. Oh, and did we mention that you'll always receive FREE shipping?
Check out what educators that work with us say….
"My school operates on a tight budget and often cannot purchase copies of the novels that our curricula require we teach. When I needed additional copies of The Adventures of Huckleberry Finn and The Great Gatsby, I discovered Bulk Bookstore. Their selection of novel sets for classrooms is extensive, and their prices are the lowest I could find for these titles. I'll definitely use Bulk Bookstore for all my classes' book needs!" - Linda
"A great place to place bulk book orders for a school district! I always get excellent help and service for my book orders. Their prices are competitive, and I appreciate the amazing communication each time I place an order. A+ highly recommended!" - Caroline
"The Bulk Bookstore team goes above and beyond to make our ordering process as smooth and simple as possible. They are quick to respond, pay attention to detail, and go the extra mile to provide us with classroom sets of books for teachers. We're so grateful to count on them." - Katie
If you're looking for books for your classroom – you've come to the right place. Browse our online catalog or contact us today with any questions.
Learn more about the difference of buying books from Bulk Bookstore versus ordering books in bulk from Amazon.