Terms & Conditions
Minimums:
25 copies per title
$100 total order minimum
Pricing
All prices listed in Bulk Bookstore's online catalog are subject to change without notice at any time prior to shipment of your order. Bulk Bookstore reserves the right to refuse or cancel any orders placed for products listed at the incorrect price due to typographical errors.
Payments
Bulk Bookstore must receive all payments, in cleared U.S funds within 30 days from the date of shipment unless otherwise specified. Bulk Bookstore reserves the right to place a 1.5% service charge on past due accounts. To receive terms of net 30 days, please provide an authorized school purchase order or letter of guarantee. Visa, Mastercard, American Express and checks are accepted.
Quotations
All written quotations are valid for 30 days from the date of quotation and automatically expire after that time. Bulk Bookstore reserves the right to cancel any quotation by providing written notice during that period. Oral quotations will not be accepted as binding unless the quotation is confirmed in writing by Bulk Bookstore.
Shipping
Free shipping is offered within the continental United States. Rush and International shipping charges will be quoted prior to finalizing your order and will be added to your order total. Bulk Bookstore is not responsible for shipping delays caused by weather or other natural disasters.
Backorders
From time to time a book title may be backordered or out of stock. Once these titles arrive back into stock they will ship immediately via ground freight.
Preorders
Orders placed for titles that are not yet released will be held until the street date arrives, unless other arrangements are made. Contact a Book Specialist to if you would like to request permission for early release.
User Generated Content Statement
By voluntarily submitting a photograph you grant permission to Bulk Bookstore to use said photographs on our website, Facebook page and in other communications related to the marketing of Bulk Bookstore. We guarantee to never use last names in our communications, only first name and first letter of a last name.
Privacy Policy
Mobile Terms of Service
The Bulk Bookstore mobile message service (the "Service") is operated by Bulk Bookstore ("Bulk Bookstore", "we", or "us"). Your use of the Service constitutes your agreement to these terms and conditions ("Mobile Terms"). We may modify or cancel the Service or any of its features without notice. To the extent permitted by applicable law, we may also modify these Mobile Terms at any time and your continued use of the Service following the effective date of any such changes shall constitute your acceptance of such changes.
By consenting to Bulk Bookstore's SMS/text messaging service, you agree to receive recurring SMS/text messages from and on behalf of Bulk Bookstore through your wireless provider to the mobile number you provided, even if your mobile number is registered on any state or federal Do Not Call list. Text messages may be sent using an automatic telephone dialing system or other technology. Service-related messages may include updates, alerts, and information (e.g., order updates, account alerts, etc.). Promotional messages may include order updates, cart reminders, and other marketing offers (e.g., cart reminders).
You understand that you do not have to sign up for this program in order to make any purchases, and your consent is not a condition of any purchase with Bulk Bookstore. Your participation in this program is completely voluntary.
We do not charge for the Service, but you are responsible for all charges and fees associated with text messaging imposed by your wireless provider. Message frequency varies. Message and data rates may apply. Check your mobile plan and contact your wireless provider for details. You are solely responsible for all charges related to SMS/text messages, including charges from your wireless provider.
You may opt-out of the Service at any time. Text the single keyword command STOP to +18557701811 or click the unsubscribe link (where available) in any text message to cancel. You'll receive a one-time opt-out confirmation text message. No further messages will be sent to your mobile device, unless initiated by you. If you have subscribed to other Bulk Bookstore mobile message programs and wish to cancel, except where applicable law requires otherwise, you will need to opt out separately from those programs by following the instructions provided in their respective mobile terms.
For Service support or assistance, text HELP to +18557701811 or email emailus@bulkbookstore.com.
We may change any short code or telephone number we use to operate the Service at any time and will notify you of these changes. You acknowledge that any messages, including any STOP or HELP requests, you send to a short code or telephone number we have changed may not be received and we will not be responsible for honoring requests made in such messages.
The wireless carriers supported by the Service are not liable for delayed or undelivered messages. You agree to provide us with a valid mobile number. If you get a new mobile number, you will need to sign up for the program with your new number.
To the extent permitted by applicable law, you agree that we will not be liable for failed, delayed, or misdirected delivery of any information sent through the Service, any errors in such information, and/or any action you may or may not take in reliance on the information or Service.
We respect your right to privacy. To see how we collect and use your personal information, please see our Privacy Policy.
Our Customers Say It Best!
"Our books are delivered in full, on time and you can't beat their prices. Buying from Bulk Bookstore has been such a relief compared to other suppliers we've order from in the past."
"Bulk Bookstore gets an A+! Their service is awesome and they deliver on-time, which is important when classroom materials are needed."
Our Team Is Your Team

Devon Wright
Sales Manager
Whether she's teaching yoga, dancing, hula hooping or exploring nature, Devon brings a joyful spirit and openness to everything she does. Helping our customers support literacy, education and personal growth through books fits Devon like a glove.

Mike Williams
Sales Director
As a founder of Bulk Bookstore, Mike's passionate leadership continues to drive our success. In fact, passion extends to everything he does... from swinging a golf club to rooting for his favorite team to working tirelessly to do whatever it takes to earn a customer's loyalty. Our team counts on Mike, and you can too.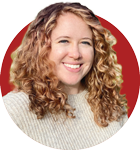 Kelsey Pargeter
Customer Experience
You're in the best possible hands with Kelsey! Kelsey's radiant smile and magnetic personality brighten every room she enters and everyone's day who is lucky enough to interact with her. If you're lucky, in addition to great customer service, Kelsey may even sing you a song.