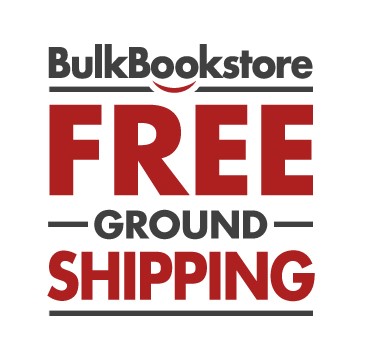 Bulk Bookstore customers receive FREE Ground Shipping on every online order.
WHAT YOU NEED TO KNOW...
To avoid delays, make sure to fill out our forms accurately and completely.
As soon as we receive your order, the first thing we do is confirm that stock is available. If the quantity you ordered is not available, we'll let you know.
Orders ship from various distribution centers, so you may receive several cartons if you ordered different book titles.
It typically takes 3-5 business days before your order's status is updated and tracking is available on our site.
SHIPPING FAQs
When will my order deliver with Free Ground Shipping?
Orders ship via Free Ground Shipping and are expected to deliver within 4-10 business days from your order date, excluding weekends and holidays. Orders can arrive in multiple shipments/cartons, so please be patient and allow all packages to arrive. Do not assume your order is shipping from Portland, OR. If you have a specific date that you need your books, please include that information when you place your order online or contact us via chat, phone or email to confirm that we can accommodate your request.
Estimated arrival dates are not guaranteed and there may be a number of unforeseen reasons why your items may arrive after the estimated arrival date. Bulk Bookstore is not responsible for shipping delays caused by holidays, peak times of the year, inclement weather, or any other "acts of God."
Our distribution centers do not ship on the following holidays:
New Year's Day
Martin Luther King Jr. Day
President's Day
Good Friday
Memorial Day
4th of July
Labor Day
Columbus Day
Veteran's Day
Thanksgiving
Christmas
How do I pay with a Purchase Order on your site?
Our site offers the payment option of Purchase Order. When you select this option, you will be asked to upload a copy of your physical PO. Detailed instructions here. If you prefer to fax, email or mail your physical PO to us, please contact us prior to placing your order online.
Can I cancel my order or return the books?
Once your order is received and processed, it cannot be cancelled and the books cannot be returned. In order to provide the lowest possible wholesale prices on brand new books, all sales are final. If you receive a misprinted or damaged item, we will exchange the affected items at no cost to you.
Do you ship to Alaska or Hawaii?
Yes, we do ship to both Alaska and Hawaii. Orders shipping to Alaska or Hawaii should allow a minimum of 3 weeks for delivery.
Do you ship internationally?
We do not ship internationally. We only ship to US addresses.
Do you ship to military addresses?
For orders shipping to military addresses, please contact a Book Specialist before completing your purchase. Additional shipping costs generally apply for USPS. Please note that USPS shipments are not a guaranteed level of service and delivery times can vary from 1 - 5 weeks depending on the destination.
How do I order a Pre-Order book title?
Our site offers many pre-order books that have not yet been released by the publishers. Your order will typically ship within 2-3 days of the release date shown. Keep in mind that release dates are subject to change and we will update you via email, if this occurs.