Bulk Book Distributor
& Wholesaler

Up to 55% Off Retail!
Free Shipping. 3 Million Titles.
Brand New. Never Used.
Search Catalog
Order Minimums: $100 / 25 Copies per title
Bulk Book Distributor & Wholesaler

Up to 55% Off Retail!
Free Shipping.
3 Million Titles.
Brand New.
Never Used.
Order Minimums:
$100 / 25 Copies per title
Search Catalog
75,000+ Customers Served
22,000+ Rave Reviews
Our Customers Say It Best!
"Our books are delivered in full, on time and you can't beat their prices. Buying from Bulk Bookstore has been such a relief compared to other suppliers we've order from in the past."
"Bulk Bookstore gets an A+! Their service is awesome and they deliver on-time, which is important when classroom materials are needed."
Meet Our Team - 100% Dedicated to Making YOU Smile!
Who we are and what makes us special WATCH VIDEO NOW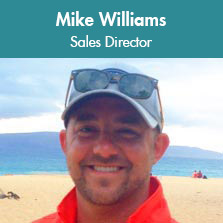 Hey book lovers! I'm proud to be one of the founding members of The Bulk Bookstore and this experience has been awesome so far. I love a challenge, so helping our diverse array of customers save money on books continues to motivate me every day.

When I'm not selling wholesale books in bulk, I'm battling the rainy Oregon forecast to find enough time to squeeze in 18 holes of golf. I'm also a graduate of the University of Oregon and will be rooting on my Ducks rain or shine. I love spending time with my beautiful wife, Jo, who just happens to be a 1st grade teacher here in Portland...a great connection for more book orders, right?
It brings me so much joy knowing that I'm helping our customers put more books into more hands every day. I value the teachers who go out of their way to make sure their students have access to the benefits of reading and I so appreciate the widespread use of books at the for-profit and non-profit organizations I work with.

Outside of the office, you can find me in a yoga class just about every day. I'm looking forward to starting my yoga teacher training and traveling to India to practice one day. I also enjoy tapping into my creativity and expressing myself through dance, hula hooping and crafting. Staying active is essential - a reason why I love my standing desk and our office yoga!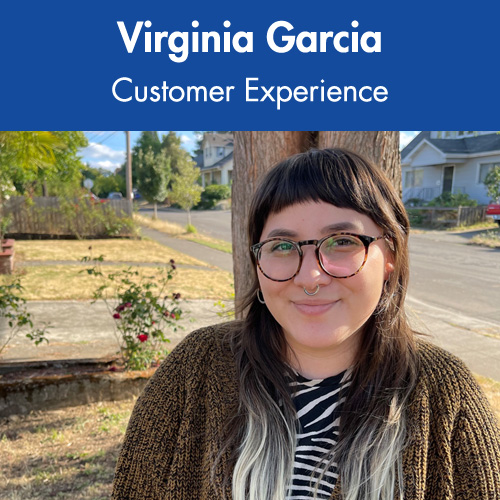 The world I live in is filled with good people and art, including books of course! My go-to titles are art history, biographies, classic literature and a fun cookbook every now and then. I'm beyond happy helping our customers enhance their worlds with books.

Outside of work, I like to spend time with my two cats, Suki and Cowboy. I'm a mild hoarder of all things old and beautiful, so you can find me around Portland thrifting old furniture and paintings or shopping for plants and books. On rainy Portland days I'm usually somewhere outside enjoying each and every drop!
It's incredibly rewarding to support so many wonderful organizations that provide books to readers of all ages and backgrounds in communities across the country. When I'm reading, I enjoy escaping into books of fantasy and learning about the lives of others in biographies.

Outside of work, I enjoy exploring Portland's fun restaurant scene and beautiful parks. While attending The University of Oregon (Go Ducks!), I studied theater and cinema so I try to keep those passions alive by hosting movie nights and singing karaoke with friends. Do you like roller skating? I recently tried it and only fell twice!
Growing up, reading has always been a huge part of my life. From a very young age, I ended each day with my dad reading me a story. My all-time favorite book was
Where the Wild Things Are
. I enjoy sharing my love of books with all of our customers and it is so gratifying to provide wholesale savings to schools and districts that allows them to introduce more books to their students.
When my nose isn't in a book, you can find me hanging out with my dog, Roo, a Pembroke Welch Corgi - We love to explore Portland together! I also love to dance and stay active. I'm an Oregon alumni (go Ducks!) and of course a proud member of the Timbers army!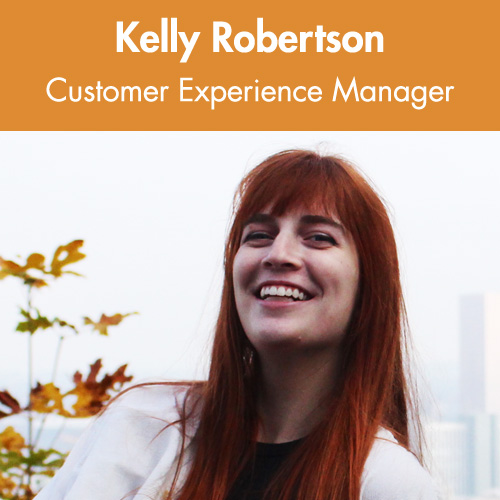 As an avid reader of sci-fi and fantasy novels, I'm thrilled to spend my working hours in the world of books! It's so rewarding to know that I'm helping thousands of educators, non-profits and businesses buy books to promote literacy, reading and a livelong love of books. What could be better than that??

Outside of work, I tend to my (admittedly too many) hobbies, including drawing, playing video games poorly, and exploring the natural wonders of my gorgeous home state of Oregon. I love to travel and hope to someday go back to Rome, a city I fell in love with on my first visit. I have an intense desire to learn everything there is to know about Roman architecture and history. Until I visit again, I guess I'll have to settle with reading books on the subject.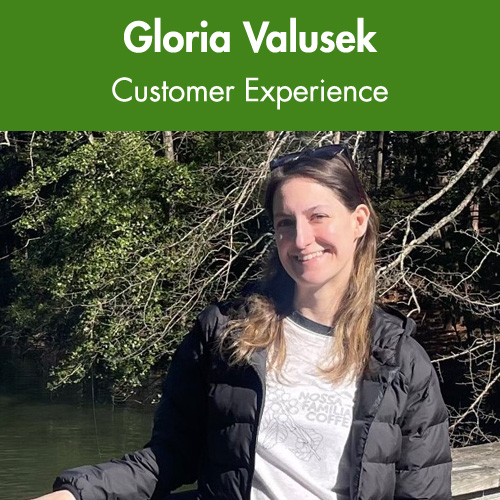 I love getting lost in a good book and regularly visit my local library to check out murder mysteries and comedian memoirs.

I'm proud to be a native Portlander and, in my free time, you can find me at one of our local diners having brunch or shopping for vinyl to expand my record collection. I enjoy baking and dream of competing on the Great American Baking Show! I'm also passionate about traveling and have been to 17 countries so far… Norway and Japan are next on my list! Nothing is better to me than getting lost in a new town, meeting new people, trying new foods, and immersing myself in a new, unique culture.
Some of my favorite memories are centered around reading books with my family. From completing reading challenges at my local library to co-authoring several thrilling novels with my siblings, books hold a special place in my heart. I find it so gratifying to help our amazing customers provide books to people within their communities.

In my free time, you can usually find me outside exploring. I enjoy riding my bike, skiing, hiking- anything that gets my heart rate going! Aside from being a part-time adrenaline junkie, I'm an avid steward of the environment and often volunteer to help clean up trails and other recreation areas. I also enjoy challenging myself to learn new skills. Currently, I'm studying Spanish and American Sign Language because I love connecting with people from cultures and backgrounds that are different from my own.
Get Ready To Be Wowed!

Lowest Prices, Guaranteed
We believe that when you buy more,
you should pay less.
Our Price Match Guarantee says it all.

Free Shipping
Never pay for ground shipping, ever.
Orders deliver in 4-10 business days.
Helpful Humans
Our Book Specialists are
experienced and responsive.
Chat with us now!

Low Minimums
Our minimums are low to
accommodate our specific customers.
25 copies per title. $100 per order.

3,000,000+ Titles
Our online catalog includes
thousands of book titles and
we have access to millions more.

Payments Made Easy
Pay online with a purchase order,
credit card, PayPal, or check.
Sales Tax Exempt? Learn More
Our

Story

In today's screen facing world, physical books provide relief. If the thousands of businesses, K-12 schools, teachers and districts, non-profits, health organizations, religious groups and government entities that buy wholesale books in bulk from us every year are any indication, then those of us that appreciate the value of printed books have nothing to fear.

Our customers love to share their stories. The new wholesale books purchased from us, are read and shared, spreading new concepts and ideas, sparking creative thought and developing new interests for children, students and adults. In fact, we encourage you to read what our customers have to say.

Whether the trade books you need are published by Harper Collins, Simon & Schuster, Hachette, Penguin Random House, Houghton Mifflin, Scholastic, McGraw-Hill or others, you can be confident that we offer the lowest wholesale prices on bestselling business books , today's popular classroom novels, , as well as every Dr. Seuss title for children.

We love books so much that we created this site to make it easy for anyone that wants to buy wholesale books online. Whether you need 25 books for children or students, 250 gift books for business clients, or 2,500 books for health books for a promotion, you will receive the lowest possible wholesale prices, free shipping and on-time delivery. Unlike Amazon and other retailers, we provide personal service, from trusted, experienced, friendly people in Portland, Oregon.

Give us a try. We promise to do whatever it takes to ensure that you Save, Smile and Repeat.