Price Match Guarantee
Just a few simple steps to a lower price...
A Book Specialist will respond via email later today or early tomorrow (weekdays only).
1. Visit any book title's page
2. Select: Request a Price Match and fill out the form
3. Submit a product page URL from any bulk bookseller's website, including Amazon, and we'll try our best to match or beat the price.
It's just impossible for us to always list the lowest price for every book. And, frankly, we'd rather spend our time working closely with our customers, communicating via email and on the phone, than to be constantly searching the web for someone with a lower listed price than ours. For this reason, we offer a Price Match Guarantee. This guarantee is straight forward and simple, prior to your purchase

Provide us a link to a qualified, bulk bookseller's website or a copy of a quote.

I

f qualified, we'll match it. That's it. No questions asked. No negotiating. No hassle.
We want you to save money. Why wouldn't we? It's a win-win! That's why we will do whatever it takes to bring you the lowest possible wholesale book prices on any bulk book order of 25 copies or more of any currently published book. With 3 million books available at bulk prices in our catalog, you are sure to be able to save time and money when you work with our dedicated team.
And remember, buying at bulk prices is just one of the many benefits we offer every day. In addition, most every bulk book order ships for FREE directly to you from the publisher's warehouse, without the normal delays, backorders and delayed delivery dates often experienced by online retail booksellers.
The thousands of businesses, schools, non-profit organizations, literacy programs, government agencies and others that buy discounted books from Bulk Bookstore regularly compliment the service they receive from our team. From our experienced team you can expect to receive knowledgeable book suggestions, friendly phone calls, and quick email responses. Selling books in bulk at wholesale prices might be our business, but we consider our long-term relationships with our customers to be our primary focus.
Our order minimums
25 copies per title
$100 total order minimum
Our Customers Say It Best!
"Our books are delivered in full, on time and you can't beat their prices. Buying from Bulk Bookstore has been such a relief compared to other suppliers we've order from in the past."
"Bulk Bookstore gets an A+! Their service is awesome and they deliver on-time, which is important when classroom materials are needed."
Our Team Is Your Team

Devon Wright
Sales Manager
Whether she's teaching yoga, dancing, hula hooping or exploring nature, Devon brings a joyful spirit and openness to everything she does. Helping our customers support literacy, education and personal growth through books fits Devon like a glove.

Mike Williams
Sales Director
As a founder of Bulk Bookstore, Mike's passionate leadership continues to drive our success. In fact, passion extends to everything he does... from swinging a golf club to rooting for his favorite team to working tirelessly to do whatever it takes to earn a customer's loyalty. Our team counts on Mike, and you can too.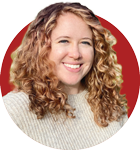 Kelsey Pargeter
Customer Experience
You're in the best possible hands with Kelsey! Kelsey's radiant smile and magnetic personality brighten every room she enters and everyone's day who is lucky enough to interact with her. If you're lucky, in addition to great customer service, Kelsey may even sing you a song.