2018 NEA Read grant winner, Nacogdoches Public Library brings books to life!
Posted by Devon W., Book Specialist on Jan 14th 2019
The NEA Big Read broadens our understanding of our world, our communities, and ourselves through the joy of sharing a good book.
---
We spoke with Crystal Hicks, Associate Director of NEA-inspired "One Book, One City" to learn more about how this national initiative kickstarted a local program at the Nacogdoches Public Library.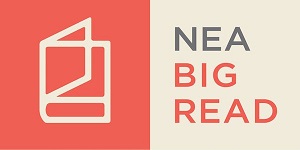 What is the NEA Big Read?
Supporting approximately 75 different reading programs nationwide with an annual grant, the National Endowment for the Arts community reading program, The Big Read, has changed the lives of readers across the nation.
With grantees receiving $5,000-$15,000 towards printed copies of their chosen book and related program events like panel discussions, author readings, screenings, theatrical readings and more, the NEA Big Read has positively impacted countless communities – including the Nacogdoches Public Library.
Big Dreams Start Small
Nacogdoches Public Library began their own reading program in Summer 2017 with about 400 copies of True Grit by Charles Portis. The event was such a hit that, when the program ran again, the library applied for the NEA grant…and were chosen as a winner!
This year, due to the grant, the number of books in the program tripled!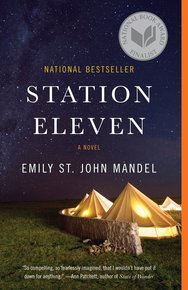 The new pick for "One Book, One City"? Station Eleven by Emily St. John Mandel, a dystopian novel set in the eerie days after civilization's collapse.
Crystal explained "We delivered the books all over the community! They were brought to the local schools and were available at the library for anyone who was interested. We encouraged the readers to keep passing the books along so even more could be included."
Exciting New Events at Nacogdoches
With more funding came more opportunity for community events centered around a common title. This October, the library team was able to host imaginative events regularly throughout the month that captivated readers of all ages and helped paint a physical picture of Station Eleven's unsettling setting.
These events were a great place for the local community to come, connect with other readers, and learn more about the selected title – over 1,200 literary enthusiasts participated in a number of exciting and informative events this year including:
Film screenings, book discussions and keynote panels held at the library, which gave readers the opportunity to dive fully into the plot of Station Eleven
A dystopian-themed dinner at the local airport, where 200+ people came to experience what life might have looked like for the characters in Station Eleven (who had turned the airport into their home)
A local museum exhibit called "Museum of Civilization," where, like in the book, exhibits are filled with technology that would be inoperable after losing the power grid
A Lost Skills and Forgotten Arts Fair that allowed the community to get hands-on with trades such as weaving, churning butter, and soap making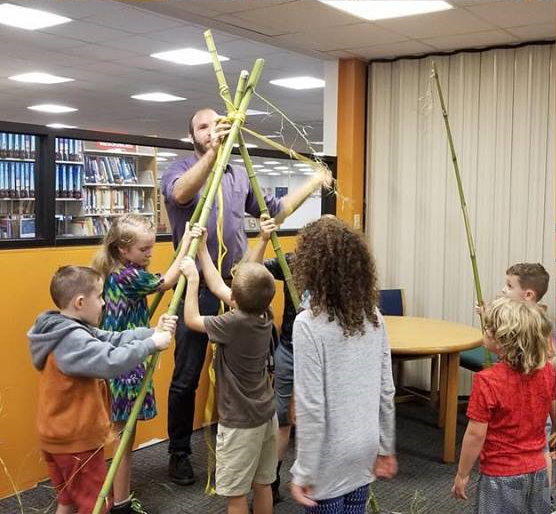 Hooked on Reading
Nacogdoches Public Library's program attendance and circulation is expected to rise following this years' community read as new patrons flood in, likely eager to get their hands on more books! The library also saw an increase in library card applications, particularly from the students at the high schools that participated in the program. The library staff encouraged this growth by allowing the students to sign up right at the schools, and the library cards were kindly delivered to all that were interested.
The Nacogdoches Public Library connects people with information, ideas and experiences to provide enjoyment, enhance lives and strengthen the community – and thanks to the NEA Big Read, they will continue to do so with enthusiasm and a passion for literacy.
Read more about the NEA Big Read here.
"We are so grateful to have won the grant this year. It allowed us to have a broad reach and host some very exciting events. However, even without the grant, we will continue this program in any way possible. We are committed to providing resources to promote literacy and connection within our community!" Crystal clarified.
Why Bulk Bookstore?
As a bulk book provider to non-profit organizations, school districts, and public libraries across the country, promoting literacy is what we're about at Bulk Bookstore.
Making sure that your books arrive in great shape, ready and waiting to be received by readers is our goal - and we're thrilled to have provided copies of True Grit and Station Eleven to Nacogdoches Public Library, for their NEA Big Read event!
Looking for bulk books for your reading program, literacy event, or classroom? Our Book Specialists are here to help."