Wholesale Books in Bulk

from Hundreds of Publishers
Free Shipping. 3 Million Titles.
Brand New. Never Used.
Search Catalog
Order minimums: $100 / 25 copies per title
Wholesale Books in Bulk

from Hundreds of Publishers
Free Shipping.
3 Million Titles.
Brand New.
Never Used.
Order minimums:
$100 / 25 copies per title
Search Catalog
75,000+ Customers Served
22,000+ Rave Reviews
Our Customers Say It Best!
"Our books are delivered in full, on time and you can't beat their prices. Buying from Bulk Bookstore has been such a relief compared to other suppliers we've order from in the past."
"Bulk Bookstore gets an A+! Their service is awesome and they deliver on-time, which is important when classroom materials are needed."
Get Ready To Be Wowed!

Lowest Prices, Guaranteed
We believe that when you buy more,
you should pay less.
Our Price Match Guarantee says it all.

Free Shipping
Never pay for ground shipping, ever.
Orders deliver in 4-10 business days.
Helpful Humans
Our Book Specialists are
experienced and responsive.
Chat with us now!

Low Minimums
Our minimums are low to
accommodate our specific customers.
25 copies per title. $100 per order.

3,000,000+ Titles
Our online catalog includes
thousands of book titles and
we have access to millions more.

Payments Made Easy
Pay online with a purchase order,
credit card, PayPal, or check.
Sales Tax Exempt? Learn More
Our Team Is Your Team

Devon Wright
Sales Manager
Whether she's teaching yoga, dancing, hula hooping or exploring nature, Devon brings a joyful spirit and openness to everything she does. Helping our customers support literacy, education and personal growth through books fits Devon like a glove.

Mike Williams
Sales Director
As a founder of Bulk Bookstore, Mike's passionate leadership continues to drive our success. In fact, passion extends to everything he does... from swinging a golf club to rooting for his favorite team to working tirelessly to do whatever it takes to earn a customer's loyalty. Our team counts on Mike, and you can too.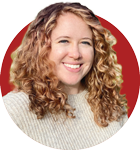 Kelsey Pargeter
Customer Experience
You're in the best possible hands with Kelsey! Kelsey's radiant smile and magnetic personality brighten every room she enters and everyone's day who is lucky enough to interact with her. If you're lucky, in addition to great customer service, Kelsey may even sing you a song.
Wholesale books are Bulk Bookstore's specialty. And while it's true that selling books in bulk is our business, it's developing long-term customer relationships that is our primary focus. That's why more than 35,000 preK-12 schools, businesses, non-profit and government organizations turn to us when they need to purchase new books at bargain prices.
Our loyal customers trust us and appreciate how quick and easy we've made it for them to purchase books online. Our site offers easy quoting and ordering of millions of book titles at the lowest prices. You can quickly have all of your questions answered when you live chat with one of our experienced Book Specialists and then easily complete your order online using a purchase order, credit card or PayPal. We also offer a Price Match Guarantee that guarantees book purchasers to always receive the best possible discounts on all book titles. There are no membership fees, the order minimum is only $100 and all wholesale orders receive free shipping in the continental USA.
You've certainly come to the right place if you are looking to buy 25 copies or more of any currently published book, including all of the most popular business books, children's books, books for school classrooms, books for non-profit organizations and books for religious organizations. With our access to millions of unique titles from hundreds of publishers, you can rest assured we are your source for all the books you need.
Buying wholesale books from Bulk Bookstore is very different from buying books from other booksellers, like Amazon. Unlike most other booksellers, our discounted prices are quantity based, so the more copies you buy, the lower the price you'll pay. We also never limit the quantity you can buy, so if you need 25, 250, 2500 copies or more of any book title we are here for you. Do you have a large list of titles that you would like to purchase? Just email your list to one of our friendly, experienced Book Specialists and you will quickly receive a quote that includes discounted prices and free shipping.
When you buy new books in bulk from Bulk Bookstore, we donate a portion of our proceeds to help plant trees across America through our ongoing partnership with American Forests. Bulk Bookstore also donates thousands of dollars in free books to schools and non-profit organizations.
Get ready to be wowed! Make sure to check our rave reviews from thousands of wholesale book customers. Our customers inspire us every day with the creative and unique programs in which they use books. From large corporations looking to connect with their employees and improve workplace culture to educational institutions that inspire children to non-profit organizations that change our world for the better, our customers, are our true heroes. Here are just a few of the inspiring stories of incredible community initiatives:
United Way's Reading Buddy Kits are a Hit!
USDA Forest Service Literacy Lovers
WEDU, Daniel Tiger Bring Joy to Thousands at Glazer Children's Museum
The Bright Idea That Sparked Ottawa Library's Community Read Program: O-Town Reads!
More Than Magic: StrengthsFinder at The Summit!
The Human Right to Read: BBS & WI Books to Prisoner's Project
Our team in Portland, Oregon loves books and strongly believes in their power to educate, motivate, enhance, and change lives. We enjoy hearing about the many ways that our customers use books they buy from us, and we encourage you to share your stories and suggestions with us. We look forward to working with you and we want you to be confident that we will go the extra mile to ensure that you Save, Smile and Repeat when you buy new books in bulk from Bulk Bookstore.